5 reasons to launch your own OTT with Streann
Most broadcasters don't have the tools they need to drive awareness, build their brand, acquire a critical mass of subscribers, and earn the revenues they need (all while providing a quality experience to their fans). From the outset, it may seem impossible to turn a small content provider into a full-fledged content business without hiring teams of developers, designers, and customer support staff.



Take our client JBFM. They turned to Streann's OTT technology to build their subscription service and increase their revenue by 500%, thanks to our digital ad technology.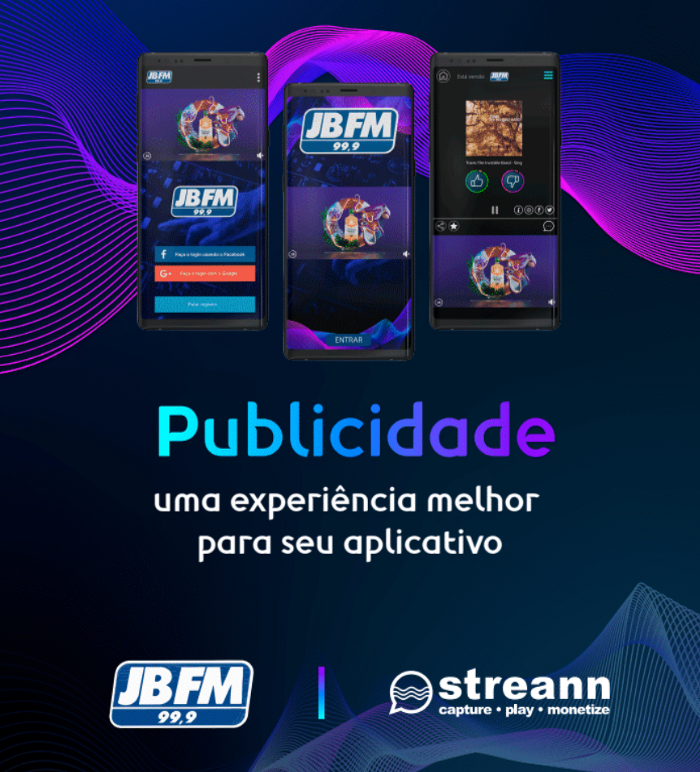 How can you get the same results with our OTT tech? We give you the 5 reasons here!
1. Seamless Apps for Smartphones and Connected Devices
Today, a high-quality native app is a requirement to grow any brand. More and more viewers prefer to enjoy their content on a mobile or connected device, and offering an app has been shown to increase signups by 25% (and upward). Normally, building an app takes a dedicated team of developers; and once a business creates an app, simply getting it into an app store platform is a lengthy and expensive process. That's why Streann works alongside content providers to build branded apps that are accessible through all the major streaming video platforms (including App Store and Google Play) and on connected devices like Roku. Creating an app and getting it out into the world is easier than ever with us!
2. Convenient and Effective Payment Processing
In order to maximize audience growth, streaming services need to be able to accept payment from users simply, securely, and globally. Streann offers in-app subscriptions and payments, making things straightforward for your subscribers. And they love it!
3. Quality Video Management and Delivery
The success of a streaming service ultimately depends on quality, both of the video content and the overall content experience. To engage audiences, your service needs to provide pristine quality, even when users jump between internet connections.
4. Gorgeous, Effective Design and Development
Any friction viewers feel when using a subscription service can cause them to leave. That means ongoing development and design are key, even after a service launches, to keep up with both a steady influx of videos and the ever-changing media landscape. Streann's development team is dedicated to constantly rolling out new features, squashing bugs, and ensuring the highest quality product possible. And that attention to detail leads to a much higher rate of viewer satisfaction and customer retention.
5. Powerful analytics for optimized content
When creators understand what's resonating with their users, they can make better decisions that create a real impact for business and audience growth. This means you need comprehensive data — metrics around content preferences, audience growth, or the revenue generated by a subscriber over the lifetime of their subscription. Streann provides all of these insights and more, making it easy for creators to connect with their audience and make their service even more engaging.
The time is now! You have the opportunity to convert your valuable content into a serious, profitable business. With the right tools to iterate and adapt, a streaming service will provide an incredible experience for your audiences and the right return on investment for you.