Smart-OTT
TM
Deliver your video and VOD content any time on any device.
SCHEDULE A DEMO
Build your own branded content apps, distribute your content everywhere, engage users with powerful market first technology and monetize with several business model options. Smart-OTT comes in different sizes & prices.
Inside-Chat
TM
Empowering real-time engagement. Simply watch and chat.
SCHEDULE A DEMO
Inside-Chat allows content providers to create more engagement with their users. Make your viewers interact with you in real-time.
Inside-News
TM
Bring news to your multi screen platform in just one click.
SCHEDULE A DEMO
Your own news, RSS or Google News directly into your content mobile Apps, managed in one location, read globally.
Inside-Ad
TM
x10 Digital ads revenue. 100% real impressions. No more skip-ads with a proprietary disruptive ad technology.
SCHEDULE A DEMO
Connect with your Google DFP account or even better, embrace the power of local ads where you control CPM pricing and keep all the benefits of digital advertisement. Revolutionary. Patent pending.
Inside-Stories
TM
Your users, their stories, on your platform.
SCHEDULE A DEMO
Unleash the power of User Generated Content with a monetary rewards system integrated with PayPal.
Inside-Analytics
TM
Get every insight on content and user behavior from a single platform.
SCHEDULE A DEMO
Real-time metrics about your content. Understanding your audience content behavior and your marketing ad campaigns data has never been easier. With Machine Learning analytics the sky's the limit.
Inside-Clip
TM
Offers the option to create and schedule single, recycled and permanent video files.
SCHEDULE A DEMO
From Prime-Time to My-Time. Recording live streaming has never been easier, 100% cloud DVR. Produce more content, publish to mobile & social media, explore new monetization opportunities.
Inside-Cast
TM
Stream to many destinations from one single platform.
SCHEDULE A DEMO
Broadcast your "live" streams to multiple destinations at the same time like: Facebook-Live, Twitter/Periscope, Youtube Live, Web, RTMP and Apps. Be discovered by thousands of new people and invite them to download your own digital platform.
Integrated with
Inside-Marketplace
TM
Streann has created a white label digital marketplace.
SCHEDULE A DEMO
Where the brand / client / sponsor self manage, that is, request their radio advertising guidelines / advertisements through a web page..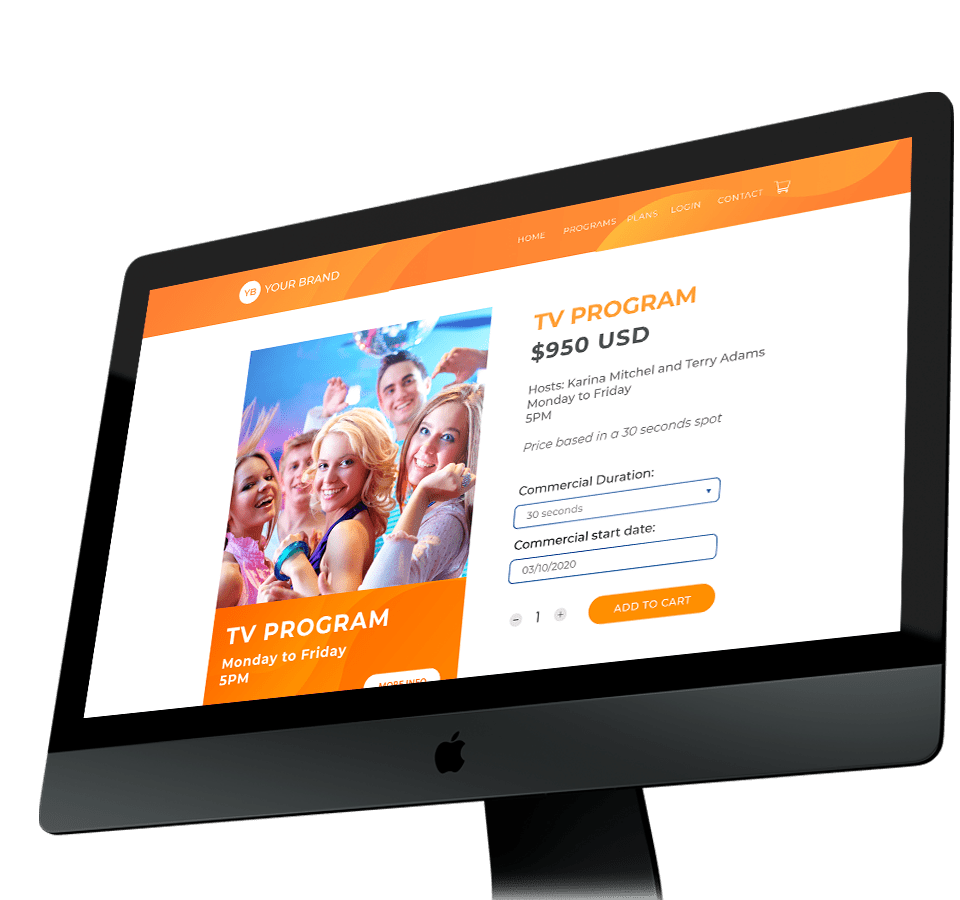 Inside-AR/VR
Create the most immersive content experiences.
SCHEDULE A DEMO
From idea generation to execution, we make sure your vision becomes a reality.
Inside-Live
TM
Reporter go LIVE from anywhere, anytime.
SCHEDULE A DEMO
Live streaming drives engagement, with Inside-Live your reporters can easily go Live directly from the App for news-gathering and live content contribution.
Inside-Game
TM
Mobile streaming trivia games & cash rewards
SCHEDULE A DEMO
Now you can gamify the content experience and create a Trivia game on your App. Simply create the questions, schedule a time for the game and play. Your users will play the ultimate trivia experience, built by YOU!
Inside-Polls
TM
Get real-time polls from your audience
SCHEDULE A DEMO
Get to know your digital audience, ask them questions on specific topics, programs, games, etc. Write your own polls and get user data knowledge, yes knowledge is power.
Built for every industry
No matter what your industry is, Streann Media can help you to get things done.
tv broadcaster
influencer
cable operator
university
radio station
church
newspaper
sports
Pricing Plans
The most powerful and complete streaming platform and features. Choose from any of our pricing plans that works your business.
MOST POPULAR
Professional
Starting at
SCHEDULE A DEMO
All Basic Features Plus

Branded Mobile Apps

(iOS and Android)

Inside-Cast
4 audio/video channels
Event and VOD Archive
Customer support via Chat, Email
…and more
Premium
SCHEDULE A DEMO
All Basic Features Plus

Branded Mobile and TV Apps
Inside-Chat
Inside-News
Inside-Web
Inside-Stories
Inside-Message
…and more
Testimonials
"We chose Streann Media for their +100 features. The most relevant to me were: pay per view, distribution to social media, and apps on every platform. I like to keep everything I do extra funky".
Sinbad, Actor / Comedian
"We are excited to have integrated Streann, a complete end-to-end digital media platform. Now that we have an integration with Streann, from LiveU you can send the content to Streann's cloud platform to engage, monetize and publish the content to Facebook Live, Youtube Live, Twitter Live, Periscope and any other RTMP service".
Dan Pisarski, VP Engineering LiveU
"Streann's platform gives us flexibility. Our business model is Freemium, Premium and Digital ads revenue. Knowing what and where people click and watch on both web and mobile is essential to our strategy as we continue to invest in producing original content".
Hugo Lew Jen Tai, General Manager Cariflix
Ready to get started?
Streann Media gives you a simple way to distribute, engage and monetize your audiences.
Award winning digital platform